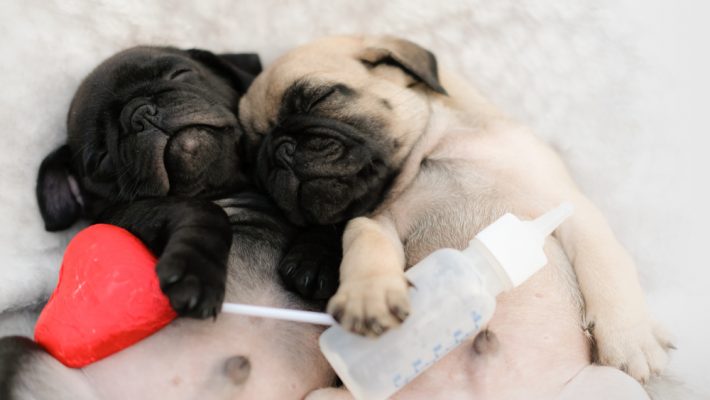 What Is Canine Flu?
For pet owners, keeping their dogs, cats, and other mammalian pets safe is a top priority. Yet new viral dangers are becoming increasingly prevalent that make it tough for pet owners to safeguard their pets against infection and disease.

Consider canine flu, a highly contagious pathogen that has been shown to cause respiratory infection in dogs. If pet owners are not careful, their pets may be susceptible to a wide range of canine flu symptoms, including:
Cough
Eye discharge
Fever
Lethargy
Reduced appetite
Runny nose
Canine flu symptoms vary in severity. In some dogs, no signs of canine flu may be apparent even though they carry the virus. In others, canine flu may lead to pneumonia and death. Many dogs recover from canine flu within about two to three weeks of initial diagnosis. For pets that suffer severe canine flu symptoms, the recovery period may take additional time. If a pet owner believes his or her pet may be experiencing canine flu symptoms, don't wait to get help. Instead, consult with a veterinarian for immediate diagnosis and treatment.
The History of Canine Flu
There are two different canine flu viruses: an H3N8 virus and an H3N2 virus. The H3N8 virus originated in horses and eventually spread to dogs; this virus was discovered in dogs in the United States in September 2005. The H3N2 virus is a form of avian flu that adapted to infect dogs. It was initially found in dogs in Asia in 2007 and was later discovered in dogs in the United States in April 2015; it also has been shown to impact cats.
Both the H3N8 and H3N2 viruses associated with canine flu may cause pandemic flu threats, according to the Centers for Disease Control and Prevention (CDC). The viruses currently are low threats to humans. However, it is essential for a dog that experiences canine flu symptoms to receive a comprehensive evaluation to minimize risks for both pets and their owners.
How to Prevent Canine Flu from Spreading
Vaccines are available for the H3N8 and H3N2 strains of canine flu. Veterinarians can provide additional information about these vaccines and administer them to pets if necessary.
It is important to note that pet owners can take preventative measures to limit the risk of the H3N8 and H3N2 viruses from affecting their pet. Colostrum-LD® from Sovereign Laboratories helps humans and pets alike. Bovine colostrum is considered "universal" for all mammals, and it is beneficial for humans as well as their mammalian companions.
Some veterinarians who already use Colostrum-LD® in their practice recommend a ½ teaspoon of Colostrum-LD® powder twice daily mixed with water for optimal results in pets. Colostrum-LD® is generally easy for pets to ingest, and unlike other products, there is no bad aftertaste associated with this colostrum for pets. In fact, because colostrum tastes similar to milk, pets actually enjoy it.
For additional support, pet owners can include Viralox® health spray in their pets' daily health regimen. Viralox® contains lactoferrin and a rich combination of colostrum polypeptides (CPs) also referred to as proline-rich polypeptides, which has been shown to help the immune system handle viral infections.
Be proactive with your pets. Help them combat canine flu and other common canine and feline infections. By protecting your dogs, cats, and other mammalian pets against viral infection, you'll encourage better overall health and reduce costly vet visits.
Lastly, for those who are considering bovine colostrum for pets, Sovereign Laboratories offers Colostrum-LD®. To learn more about Colostrum-LD®, please check out our blog posts.