How Does Colostrum Affect an Individual's Glucose Levels?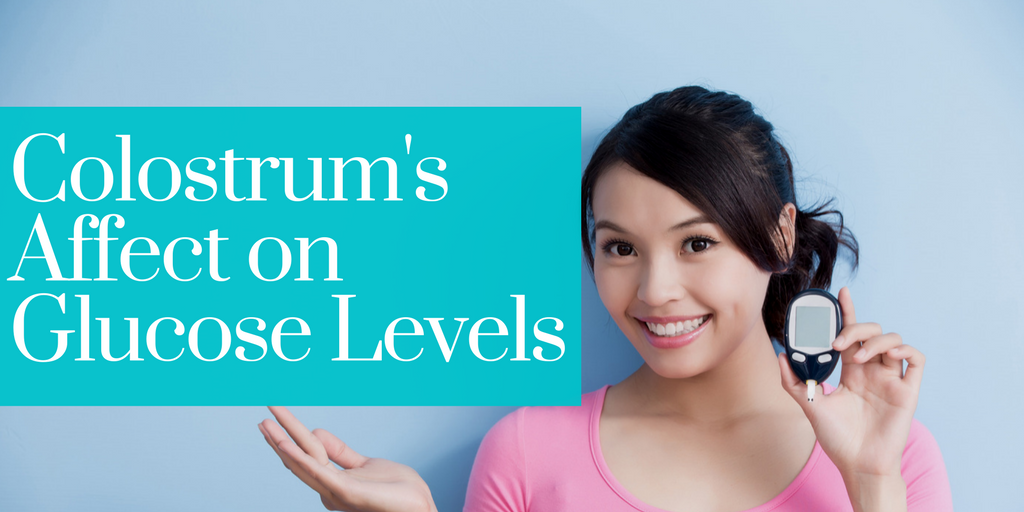 Many people use bovine colostrum supplements to help boost muscle mass and strength, combat the signs of aging, and minimize Leaky Gut Syndrome (LGS). Furthermore, bovine colostrum may help stabilize glucose levels and reduce the risk of catabolism, i.e. the destruction of muscle.
Glucose is a simple sugar that produces carbon dioxide, oxygen, and nitrogen components. It is manufactured by plants and provides energy used by cells throughout an individual's body. Glucose also is found in the human bloodstream and referred to as "blood sugar." Typically, the average concentration of glucose in the blood is roughly 0.1 percent but may be much higher in those who suffer from diabetes. If the glucose remains in the bloodstream and cannot enter the cells for fuel, the body begins using its fat and muscle tissue for fuel (catabolism). Muscle catabolism is a serious complication in severe hyperglycemia (high blood sugar).
Type 1 diabetes most often affects children and young adults and is believed to be a result of LGS and chronic inflammation leading to the destruction of beta cells (insulin-producing cells) in the pancreas. A lack of colostrum and breastfeeding are likely to be contributing factors to type 1 diabetes.
After an individual is diagnosed with type 1 diabetes, treatment options are limited. An individual may use a combination of daily insulin injections, exercise, and a restricted diet to manage type 1 diabetes.
Overall, diabetes is a major problem for millions of people. The American Diabetes Association (ADA) reports at least 29.1 million Americans have diabetes, and approximately 1.25 million American adults and children suffer from type 1 diabetes.
Type 2 diabetes impacts the way an individual processes glucose. The ADA notes type 2 diabetes is the most common form of diabetes and prevents an individual from producing or utilizing sufficient insulin to keep blood glucose at a normal level. Type 2 diabetes treatments include a combination of diet, exercise, medication, and insulin therapy.
The incidence of type 2 diabetes cases in individuals between the ages of 10 and 19 years old is growing. A recent study conducted by the Centers for Disease Control and Prevention (CDC) showed the rates of new cases of type 2 diabetes were greater among people between the ages of 10 and 19 than in younger children. The study also revealed type 2 diabetes rates were higher among U.S. minority populations than in non-Hispanic whites.
Some of the most common symptoms of diabetes include frequent urination, blurry vision, extreme fatigue, and weight loss. However, early detection and treatment of diabetes can help an individual reduce the risk of diabetes-related complications.
Sovereign Health Initiative pointed out researchers found insulin-like growth factor 1 (IGF-1), a key growth factor in colostrum, has been shown to stimulate glucose utilization. In a study of diabetics, doctors discovered a twofold increase in glucose transport to the muscles in patients who received IGF-1 treatments. Thus, the natural IGF-1 in colostrum may be able to assist in diabetes management and perhaps reduce insulin requirements.
A 2008 study of type 2 diabetes was used to explore whether bovine colostrum could decrease blood glucose. The study indicated bovine colostrum can lower blood glucose and ketone levels in type 2 diabetics. In addition, the study revealed bovine colostrum could help type 2 diabetics reduce their cholesterol and triglyceride levels – both of which can cause complications in type 2 diabetics.
Bovine colostrum may help diabetics control their glucose levels, as well as repairing cells and tissue that have been damaged by years of inflammation. The supplement delivers a wide range of health benefits and may prove to be a game-changer for millions of diabetics around the world.