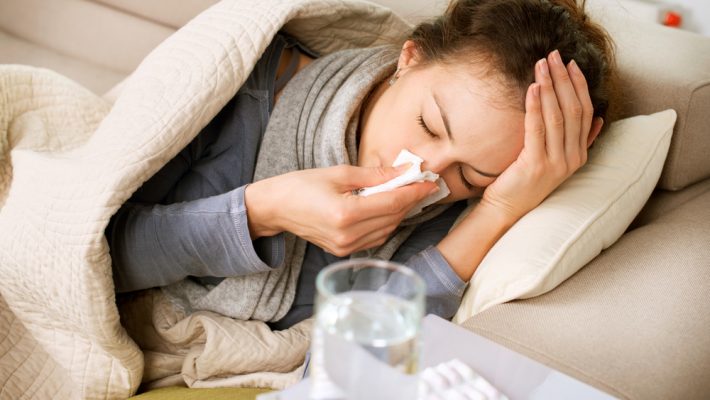 Flu Season Is Here: What You Need to Know
The 2017-2018 flu season has reached its peak, which means coughing, sneezing, and other flu symptoms for millions of individuals all across the United States. Although flu season is an annual occurrence, it is important to note that every flu season is different. Unfortunately, the 2017-2018 flu season is becoming memorable for all the wrong reasons.
Thus far, small clusters of the H3N2 flu strain have cropped up in the United States. This flu strain is causing severe illness, particularly in seniors, according to CBS News. The website for the Centers for Disease Control and Prevention (CDC) provides a flu activity and surveillance feature to keep Americans updated on where the flu is most prevalent, how many people have been hospitalized, and how many cases have been fatal.
Questions persist about the overall effectiveness of the most recent flu vaccine, too. A statistical analysis of the 2017 flu season in the Southern Hemisphere (May to September) showed that the trivalent formula, which contains three strains of flu viruses, was only 33% effective. The United States is utilizing the same vaccine for our flu season. As for the effectiveness for the H3N2 strain specifically, it was only effective in 10% of cases; this means that the U.S. could potentially experience the same fate.
What's New in the 2017-2018 Flu Season? 
The flu vaccine helps individuals protect themselves and others against flu symptoms. It is designed to help people reduce their risk of catching the flu or minimizing their symptoms if they do contract the flu. Not getting sick entirely, or having fewer days of symptoms means fewer doctors' visits, missed days of work or school, and less chance of hospitalization.
Ultimately, the more people who receive the flu vaccine, the better. The Centers for Disease Control and Prevention (CDC) points out the flu vaccine offers immense protection for individuals who are highly susceptible to the flu, including pregnant women, seniors, and young children. Furthermore, people with long-term health problems or compromised immune systems may be more susceptible than others to serious flu complications. But if lots of people get vaccinated, these individuals collectively limit the impact of the flu across the United States.
CDC offers a number of recommendations to ensure people can get the best possible protection against the flu and other viral infections during the 2017-2018 flu season. These recommendations include:
Avoid using a nasal spray flu vaccine (LAIV); instead, individuals should receive injectable flu shots.
Receive one of the following flu vaccines: standard-dose flu shots, high-dose shots for older people, shots made with adjuvant for older people, or shots created using a vaccine production technology (recombinant virus) that does not require any form of a flu virus.
Get vaccinated as soon as possible.
It is easy for anyone to find a location to get a flu vaccine, and it won't take long to receive a flu vaccine, either. CDC provides a Vaccine Locator that enables people to quickly find pharmacies, urgent care clinics, and other locations where flu vaccines are available. Meanwhile, it only takes a few seconds to administer a flu shot, and the antibodies will develop within about two weeks after receiving the vaccine. CDC also recommends very young children receive a flu shot sooner rather than later, as they will require two doses over the course of a four-week period.
Tips to Avoid Flu Symptoms 
There is no reason to let flu symptoms slow anyone down. Fortunately, there are many ways to minimize symptoms, even after an individual receives a flu shot.
CDC provides the following recommendations to help people limit the impact of flu symptoms:
Avoid close contact with others. If possible, keep a safe distance from individuals who exhibit flu symptoms.
If you get sick, stay home. An individual who displays flu symptoms should stay home from work or school; that way, an individual can safeguard others from becoming infected.
Cover your mouth and nose. Coughing and sneezing are common flu symptoms, and people who cover their mouth and nose when they cough or sneeze may prevent others from getting sick.
Keep your hands clean. People should wash their hands frequently to combat harmful germs that otherwise may cause flu symptoms to spread. Wash your hands after you sneeze, cough, or blow your nose.
Don't touch the eyes, nose, or mouth. Germs often spread when an individual touches something that is contaminated with germs, then touches his or her eyes, nose, or mouth. Avoid touching these body parts whenever possible.
Practice good health habits. Clean and disinfect potentially contaminated surfaces as often as possible. Plus, individuals should try to get plenty of rest if they experience flu symptoms, as well as manage their stress levels, drink lots of non-caffeinated fluids, eat healthy foods, and avoid alcohol.
Bovine colostrum supplementation may help individuals prevent or fight flu symptoms. Bovine colostrum supplements contain antibodies that have been shown to help people combat bacterial and viral infections, including the current strains of influenza. These antibodies are readily available in bovine colostrum for optimal effectiveness. A typical flu vaccine stimulates the human body to produce antibodies against the flu strains contained in a vaccine and takes approximately two weeks to be fully effective. Comparatively, oral colostrum makes those antibodies available within just a few hours.
Bovine colostrum also contains proline-rich polypeptides (PRPs) and lactoferrin. PRPs regulate the immune system and stimulate the immune system to isolate and destroy viruses. Lactoferrin assists the immune system by destroying pathogens on contact and/or removing the iron that pathogens need in order to replicate themselves. 
This Flu Season, Choose Colostrum-LD® and Viralox® for Maximum Flu Protection 
Bovine colostrum supplementation may prove to be effective against flu symptoms, but not all colostrum products are created equal. As such, it is critical to choose bovine colostrum products that contain the right combination of rich, powerful health-enhancing components to help individuals of all ages prevent or manage flu symptoms.
Colostrum-LD® helps individuals treat the root causes of flu symptoms. It contains the most current and relevant colostral antibodies. Moreover, the cows supplying the colostrum used in Colostrum-LD® are continually "updating" their antibodies in response to viral mutations, ensuring the product delivers unparalleled effectiveness.
Viralox®, a concentrated oral PRP spray, can be used in combination with Colostrum-LD® to help the body combat pathogens by stimulating the immune system. Viralox® contains concentrated PRP-2s and lactoferrin to help eliminate infections. The lactoferrin in Viralox® also blocks viruses from entering healthy cells.
For those who want to stop flu symptoms before they start, the combination of Colostrum-LD® and Viralox® is ideal. Together, Colostrum-LD® and Viralox® offer a non-pharmacologic defense against the flu and other viral infections (i.e., the common cold).