How to Heal Chronic Pain Without Drugs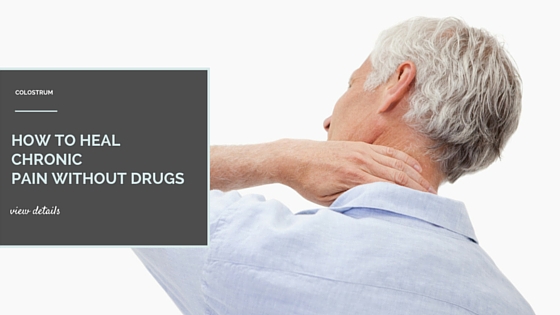 The world continues to mourn the loss of Prince, an American singer, and songwriter who died of an accidental overdose of the opioid fentanyl in April.
Prince's death was tragic, but could it have been avoided? It's an answer that no one will know for certain; however, Prince's death could serve as a lesson to teach others about the dangers associated with fentanyl and other opioids.
Unfortunately, an opioid epidemic is affecting many people across the United States, and fentanyl appears to be at the forefront of this plague.
Fentanyl is an opioid that frequently is prescribed for cancer treatment. The U.S. Drug Enforcement Agency (DEA) notes that fentanyl is 25 to 50 times more powerful than heroin and highlights the many problems associated with opioid abuse in the United States.
To better understand the dangers associated with opioid abuse, let's consider some of the following statistics from the American Society of Addiction Medicine (ASAM):
There were 47,055 lethal drug overdoses in the United States in 2014. Of these deaths, 18,893 overdose deaths were related to prescription pain relievers.
The overdose death rate quadrupled in the United States between 1999 and 2008.
From 1999 to 2010, prescription pain reliever overdose deaths among women increased more than 400 percent. Comparatively, prescription pain reliever overdose fatalities rose 237 percent among men during this timeframe.
Many people take opioids to deal with chronic pain, but these medications often lead to addictions that can be tough to beat. And in some cases, opioid addictions result in unnecessary deaths.
So how can a person deal with chronic pain without drugs? It can be tough, but there is a viable alternative to drugs that may help reduce or eliminate chronic pain for an extended period of time – bovine colostrum. Bovine colostrum contains naturally-occurring anti-inflammatory components which help reduce inflammation and swelling. In turn, this reduces pressure on the nerves and the sensation of pain.
Bovine colostrum is not a drug or medicine; instead, it is a food that is safe, non-addictive and non-allergenic. In fact, bovine colostrum can be consumed in any amount and has no side effects, making it a viable option for men, women, and children.
In addition, bovine colostrum has other health benefits. It promotes increased muscle strength and stamina, faster recovery from exercise and injury, and increased lean body mass. It may even help facilitate cellular growth and repair, prevent infection, and slow down the signs of aging.
When it comes to bovine colostrum, there may be no better option than Colostrum-LD® from Sovereign Laboratories.
Colostrum-LD® uses a liposomal delivery (LD) system that enables colostrum to dissolve in liquids quickly. This system also ensures that colostrum will circulate throughout the body and remain bioavailable at the cellular level for maximum effectiveness.
Ultimately, Colostrum-LD® has been shown to help people balance and maintain immune function, bolster natural killer (NK) cell activity, and much more. The benefits of Colostrum-LD® are cumulative with regular supplementation; this means that daily use of Colostrum-LD® increases the likelihood that you'll see long-lasting benefits from it.
For more than two decades, Sovereign Laboratories has produced superior bovine colostrum products. We continue to take pride in offering the best colostrum products to our clients and always ensure that our offerings are of the highest quality.
Colostrum-LD® may help you deal with chronic pain without drugs. And ultimately, it may serve as a safe, reliable alternative to opioids for many people.