Dr. Rowen Recommends Colostrum LD Over All Others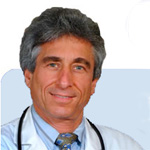 Who is Dr. Robert J. Rowen, DO?
In short, he's the kind of doctor we all wish we had.
Dr. Rowen is not only an effective patients' rights advocate but a pioneer in the field of alternative medicine who has been leading the way for like-minded physicians and patients since the 1980's.
Quoting from Dr. Rowen's secondopinionnewsletter.com website...
"Dr. Rowen is a Phi Beta Kappa graduate of Johns Hopkins University and the University of California at San Francisco. He has been board certified and recertified by the American Boards of Family Practice and Emergency Medicine. He is currently certified by the American Board of Clinical Metal Toxicology. He also served on the Alaska State Medical Board. Dr. Rowen is known as "The Father of Medical Freedom" for pioneering the nation's first statutory protection for alternative medicine in 1990.
Dr. Rowen goes beyond the same old tired health advice. He brings you big breakthroughs that really work, often years before they're covered anywhere else. His advice doesn't rely on second-hand information or health-food-industry hype. Everything you read about has been tested in the real world on real patients.
So while having the academic credentials, Dr. Rowen has managed to remain a free thinker in the sometimes stifling environment of establishment medicine.
Again, from his secondopinionnewsletter.com website...
"To the doctors he's trained and the patients he's cured, Dr. Robert Rowen is known as something of a miracle worker. Indeed, Dr. Rowen receives over a dozen calls and emails a week from fellow physicians, seeking advice on how to cure their most challenging cases. Sometimes, the doctors fly their patients across the country to have Dr. Rowen examine and treat them.
Many of these patients suffer from deadly diseases like cancer…or from stubborn ailments like diabetes, arthritis, and heart disease that have plagued them for years. Yet over half of them leave Dr. Rowen's care symptom-free. And many leave completely cured! This includes even the toughest cases other doctors give up on!
As it turns out, Dr. Rowen has considerably more experience practicing alternative medicine than just about any of his peers. He spent 22 years practicing in Alaska, the first state to provide statutory protection to alternative physicians.
Since Dr. Rowen was protected by law, he could use all kinds of treatments doctors in other states couldn't use at the time. So he got at least a 5-year start on everyone else.
But Dr. Rowen wasn't just a beneficiary of Alaska's Medical Freedom Law. He actually helped draft the bill…and was instrumental in getting it passed.
During hearings, he incurred the wrath of the state's organized medical community, who threatened to revoke his license. They even flew in a famous "quackbuster" to debate Dr. Rowen and try to embarrass him.
When it was all over, Dr. Rowen was still practicing…the bill had passed…and Governor Hickel had appointed him to the State Medical Board."
We tell Dr. Rowen's story because he has recently recommended Colostrum-LD® over all other colostrum in his widely read (subscription only) Second Opinion newsletter. Fortunately, you can read this issue of Dr. Rowen's newsletter on the Center for Nutritional Research website.
So checkout Dr. Rowen's newsletter and then come back and try some Colostrum LD for yourself.