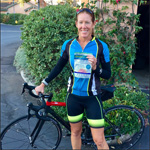 "I ordered Colostrum LD to see if it would help me during my athletic endeavors. As a competitive endurance athlete, I train daily and wanted an extra edge to boost my recovery. I also wanted to increase my strength and ensure I keep my immune system as strong as possible.
Using Colostrum LD for just one month, I noticed a significant improvement in my recovery times and noticed my run times getting faster. I didn't feel as tired as I normally would and felt as strong as I've ever felt while training. Colostrum LD tastes great and doesn't leave me feeling bloated or gassy. I've incorporated it into my regular routine now and love it. I have recommended Colostrum LD to my friends and they've also noticed a significant increase in endurance with a reversal of gut issues including pain and upset stomach.
I simply can't say enough good things about Colostrum LD!"
Chris Latham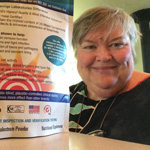 "I have only been on this product for only 13 days, but I am happy to report that I can already tell a difference. I have never had a product that I noticed results as quickly as this one. Within the first several days of 1Tbs in a.m. and 1 Tbs right before bed, I've noticed an amazing difference in my skin, which had been dry and bumpy for several years now, actually become much more smooth and nourished. I could also quickly tell a difference in my gut, which I've not had issues, and yet it has significantly improved. My main purpose in trying this product was inflammation and joint pain. I've had small changes in this area, and if there is more change as I continue to use this product, and I imagine there will be. Frankly, it's exciting."
Ginny Blakeslee Breen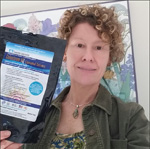 "I've always put an emphasis on healthy living. However when I was diagnosed with multiple sclerosis 13 years ago, my health became an even more important priority. Over the years since, I've developed a comprehensive regimen that has kept me thankfully healthy, one that includes both "conventional" medicine and CAM (complementary and alternative medicine) Among the various supplements in my CAM "arsenal", I feel that Sovereign Laboratories' bovine colostrum has been the most effective in helping restore balance to my immune system. In my case this means quieting, or down-regulating, an over-active immune system. But that's not the only benefit I've found. I also rely on colostrum to help me heal my gut, since there is increasing evidence of a connection between leaky gut and auto-immune conditions. Colostrum has improved my skin as well. There are so many benefits, as outlined convincingly in Andrew Keech's excellent book. Everyone in my family takes colostrum and we are all believers in the amazing healing properties of this natural product."
Lizanne Avon
Ottawa, Canada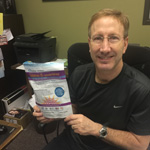 "We absolutely love Colustrum-LD powder. A friend told me about it for a long time and I finally bought it. Within a few days, I felt all around better. I felt stronger and so much more energy to work out and to just get through my busy days. My husband was so impressed with all I was immediately accomplishing each day, that he now takes it! This is someone who never thinks anything works. Well, he also noticed feeling more energy within a few days too! We are both in good health but we couldn't find the right supplement to help us keep up with our busy lives. We are so excited to have found Colostrum LD powder. Now my mom is buying some for her stomach issues and for my dad's blood sugar. We are so excited about this product that our family is asking us for the website info! Thank you for the wonderful product"
Susan Sweet
Dallas, Texas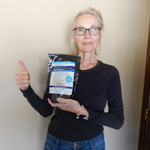 "For 7 years I have been unable to tolerate most foods and all supplements. That I can not only tolerate but thrive from the Colostrum-LD is a miracle. It has healed my leaky gut. I can feel it coat my intestines whenever I drink it. I have been able to gain weight - another miracle - and when I do react to something I have ingested, having that daily colostrum gives me the assurance and inner confidence that nothing is crossing my intestinal barrier. Knowing I am doing something so healthy for my body goes a long way to keep my perspective positive and upbeat toward my health challenges. I wouldn't be without it - ever!"
Karen Rogers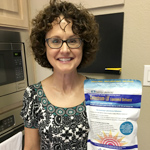 "Huge thumbs up!!! Colostrum has given me and my family such relief from allergies and illness. My teenage daughter had horrible fall allergies and had resorted to a steroid. With a daily dose of colostrum, she is nearly allergy free! This brand is worth is weight is gold. Other brands taste horrible or don't dissolve. Not Sovereign Laboratories Colostrum-LD! Thank you so much!!"
Karen Jaax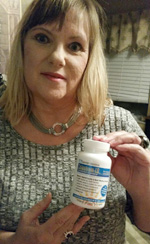 "A symptom of Fibromyalgia (chronic widespread muscoloskeltal pain, fatigue and tenderness in localized areas) sometimes also is associated with Irritable Bowel Syndrome (IBS). Colostrum LD has helped both my IBS as well as Fibromyalgia. Even following the Fibromyalgia and IBS diets for four years and taking medicines for IBS, the IBS symptoms were uncontrollable. One week after taking Colostrum LD my IBS Symptoms disappeared and my Fibromyalgia symptoms were waning. Even though you wouldn't think the gut has anything to do with nerve pain, they are interrelated. By addressing the toxicity in my gut that was aggravating the fibromyalgia (because it was adding inflammation) helped curtail the pain cycle from continuing. If the blood stream continues to be contaminated with toxins from the gut, the body will continue to treat probiotics or vitamins or even our organic foods as foreign substances. For instance, when I drank a glass of wine, which is not on the fibromyalgia diet, I would immediately feel it in my bloodstream and feel like my veins were exploding in my arms and inevitably that night I would have fibromyalgia pain in my wrists all night. Now I have been able to add some foods not on the the Fibro and IBS Diets back without suffering any consequences. Wine, however, was not one of them. Now I can safely plan a day at the pool or not worry that I will have to call it an early night on a date as long as I am not stressed, get plenty of sleep (the other two contributors of fibromyalgia), continue to follow the Fibromyalgia and IBS diet and take Colostrum LD."
Robin Lucey, Florida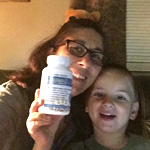 "Colostrum-LD has been the best stuff for infectious I have found and I give it to my grandson Of four years old also for allergies. Thank you for a great REAL product that does what it said it for."
Dee Deardorff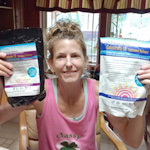 "I have been taking Colostrum-LD a long time now for my Scleroderma auto-immune disease and have noticed the difference it has made for me from the first time that I started taking it. I give this product a 5 star review plus more. Thank you Mr. Wyatt and team."
Colleen Tilkens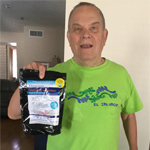 "Since we have been taking Colostrum-LD from Sovereign Laboratories both my husband and I are feeling better less aches and pains. We have seen great improvement and reduction of his toe nail fungus. It has helped reduce my GERD symptoms and improved my skin. I have been telling everyone how it is helping us."
Lizbeth Congiusti, Tucson AZ