Spring Into Good Health Bundle :: Vital C-LD® + Curcumin LD®
Spring Into Good Health Bundle :: Vital C-LD® + Curcumin LD®
The following products are included in this specially priced bundle:
Vital C-LD® (120 capsules) 520mg Cap Bottle: Qty 1
Curcumin LD®: 60 capsules: Qty 1
Vital C-LD® (120) 520mg Cap Bottle
Liposomal delivery (LD) for advanced absorption and superior retention
Supports healthy immune and nervous systems†
Superior benefits compared to other brands
Effective antioxidant defense
Vital C-LD® is a superior supplement for healthy immune system support. State-of-the-art biotechnology helps prolong the biological activity and antioxidant capacity of this essential vitamin. Vital C-LD® is a special dietary supplement due to its unique liposmal delivery system.
Vital C-LD® is a proprietary preparation of ascorbic acid with citrus bioflavonoids, rosehips and lipid metabolites from natural vegetable sources. Vital C-LD® provides you with maximum absorption using our distinctive LD biotechnology.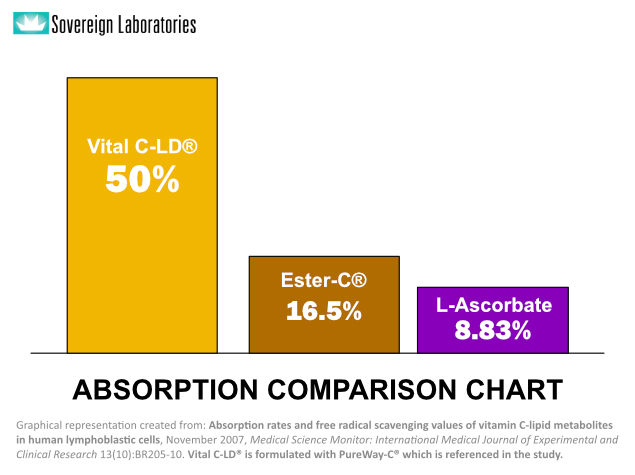 Curcumin LD®: 60 capsules
95% Curcuminoids

Helps Maintain Healthy Joints
Promotes Healthy Circulation

Can be used as part of your diet to help maintain a healthy blood sugar level
Helps enhances gastrointestinal (GI) and Immune Health
Made from organic turmeric with liposomal delivery (LD), Curcumin LD® is standardized to 95% curcuminoids. Curcumin contains potent antioxidants to help maintain good digestion, and it has been used for centuries to support a healthy immune system and bolster existing circulatory and heart health. Curcumin LD® utilizes LD technology to enhance the body's absorption of health-enhancing curcuminoids.†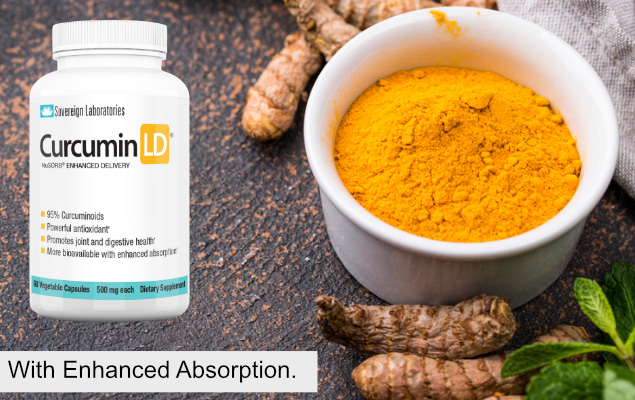 A Closer Look at Curcumin and Turmeric
Curcumin is a key part of turmeric, a spice that gives curry its yellow color. Turmeric has been used as a spice and traditional medicinal herb in India for thousands of years. It also contains curcuminoids, compounds that help give turmeric its restorative medicinal properties.

Curcumin serves as a powerful antioxidant. It is fat-soluble, and it may be incorporated into a person's diet via a high-quality supplement.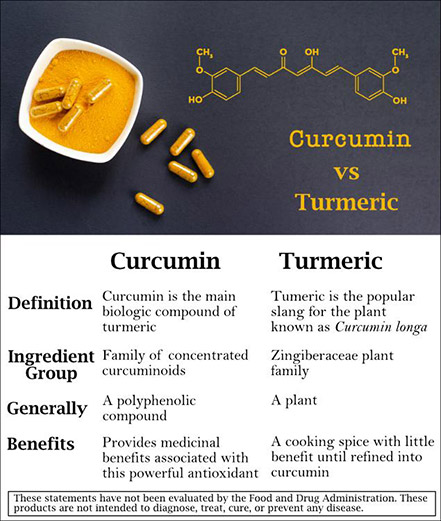 What Are the Purported Benefits of Curcumin?
Curcumin's benefits include:

Healthy Joint and Muscle Support
Improved Focus
Enhanced Mood Support
How Does LD Help Maximize the Effectiveness of Curcumin LD®?
Liposomal Delivery, or LD, helps Curcumin LD® components stay biologically active at the cellular level. The distinctive liposomal delivery system aids Curcumin LD® components in having a better chance of receiving total absorbption for maximum benefits. Also, LD enables Curcumin LD® components to rapidly support the GI tract, as well as deliver these components to the proper cells. The result: LD helps boost the overall effectiveness of Curcumin LD®.

Is Curcumin LD® Right for You?
Like any dietary supplement, it is suggested to meet with a doctor to help determine how to incorporate Curcumin LD® into your everyday diet. Curcumin LD® was designed for your optimal health and does not contain bioperine, a derivative of black pepper.

When it comes to finding the best curcumin supplement, Curcumin LD® rises above the pack. This curcumin supplement is produced by Sovereign Laboratories, a worldwide leader in the bovine colostrum supplement industry. Plus, Curcumin LD® comes with an LD delivery system to help people maximize the supplement's effectiveness.
---
Frequently Bought Together
---
Disclaimer: sovereignlaboratories.com is an independent distributor for Sovereign Laboratories. The statements contained in this site have not been evaluated by the Food and Drug Administration (FDA). These products are not intended to diagnose, treat, cure or prevent any disease. The statements contained herein are for informational purposes only, and are not meant to replace the services or recommendations of a physician or qualified health care practitioner. Those with health problems, or who are pregnant or nursing, are specifically advised that they should consult their physician before taking these or any nutritional supplements.