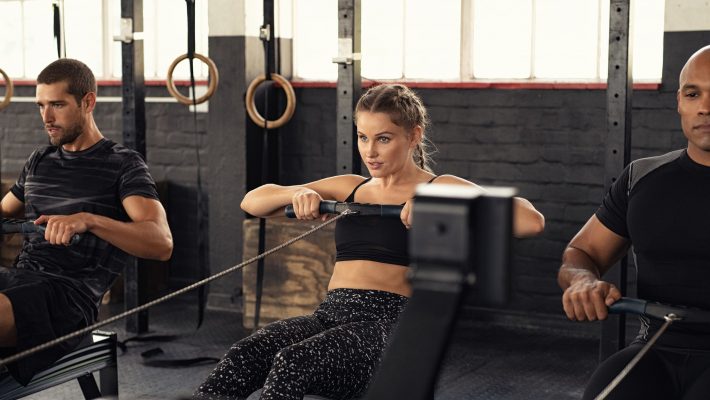 Are Mid-Level and Professional Athletes the Prime Benefactors of Bovine Colostrum?
Bovine colostrum supplements continue to grow in popularity, particularly among athletes of all skill and experience levels. While the nutrient-rich supplement offers a wide range of potential benefits for nearly everyone, we wondered if bovine colostrum was especially beneficial for mid-level and professional athletes.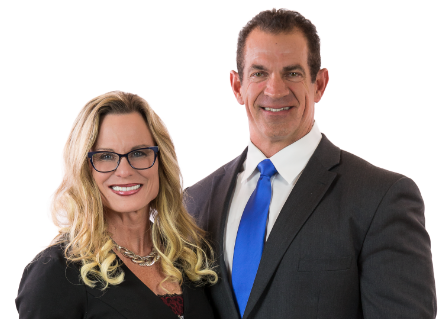 To get to the bottom of things, we talked to Dr. Mark Sherwood, N.D., and Dr. Michele L. Neil-Sherwood, D.O., of the Functional Medical Institute, a full-time wellness-based medical practice in Tulsa, OK, that focuses on a whole person approach that looks at each patient's individual needs. Dr. Michele is double board certified in internal and sports medicines, specializing in age management medicine, naturopathic and functional medicine, lifestyle coaching, prolotherapy, and osteopathic manipulative therapy. Dr. Mark has experience and training in multiple fields, including age management, functional medicine, nutrigenetics, nutrigenomics, hormone therapy, peptide therapy, stress management, GI health, and immunology.
Within addition to their practice, the two doctors have coauthored numerous books and Amazon bestsellers. They have made appearances on TV and are contributors to several national publications. With their expertise and understanding of nutrition, supplementation, exercise, and general health and wellness, the Drs. Sherwood seemed like the best people to talk to about bovine colostrum, their experiences using and recommending it, and who could benefit from it the most.
When and how were you first introduced to bovine colostrum?
We were first introduced to bovine colostrum years ago near the beginning of our careers. During those days, it was challenging, if not impossible, to find a quality source. Being keenly aware of the growth factors and polypeptides, it was clear bovine colostrum was destined to be a part of our regimen.
How did you implement bovine colostrum into your daily routine to align with workout and diet regimens?
We use it daily at doses of 2-3 teaspoons twice a day. We consider it an essential food for optimum function.
How did bovine colostrum help your athletic performance?
With significant evidence pointing to athletes having an increased likelihood of intestinal permeability, it becomes apparent that strategies must be emphasized and employed. To that end, bovine colostrum has, without question, been a key element to our muscle retention and optimized nutrient assimilation.
What were some improvements you felt after incorporating bovine colostrum into your daily routine?
Being the mid-50's athlete, we do not wish to be labeled "has been". We feel continuing our workout, nutritional, and supplement protocols are critical to being a human example of what can be achieved. We do not let age become an excuse. We have been able to sustain recovery and even muscle growth while avoiding major injury.
Did bovine colostrum help with your overall muscle recovery or any other issues you faced training as a professional athlete?
We cannot go a day without bovine colostrum. Why would we? With overwhelming evidence that nature's first food has critical and necessary elements supporting optimum health, we consider bovine colostrum a must-have.
What advice do you give clients who may not consider themselves "elite" athletes about incorporating bovine colostrum into their daily nutrition?
Whether an elite athlete, weekend warrior, or typical person who struggles with finding motivation and direction, everyone needs bovine colostrum just like we need water. It is a matter of life.
Colostrum for Athletes
Bovine colostrum can provide a variety of benefits for athletes. Colostrum is a naturally nutrient-rich supplement that offers a unique mix of vitamins, minerals and immune-balancing bioactives essential to your overall health and wellbeing. Along with its high protein content, bovine colostrum contains micronutrients including:
Vitamin A
B vitamins
Vitamin C
Vitamin E
Magnesium
These can all fuel an athlete's training and workouts, but bovine colostrum also contains specific components known as growth factors that contribute to tissue health. This makes it essential for potential injuries you may sustain during training, but it can also help with post-workout recovery to support your joints, muscles, and ligaments. IGF-1, fibroblast growth factor, and transforming growth factors alpha and beta all exist naturally in bovine colostrum and contribute to injury health and lean muscle mass development.
As the Drs. Sherwood have said, bovine colostrum can play an integral part of your health regardless of your athletic ability or skill level, whether you are a professional athlete or occasional exerciser. To learn more about Dr. Mark Sherwood and Dr. Michele L. Neil-Sherwood and their practice, visit the Functional Medical Institute.
---